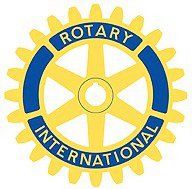 The Bull Shoals-Lakeview Rotary Club was established in 1961.
The Club has given hundreds of academic and vocational scholarships to local students since its earliest days. Scholarships continue to be the primary focus of the Club's mission. We believe if you "teach a man to fish, he will be able to feed his family for life". Our outreach is designed to educate our youngsters and encou
rage life long learning to become good citizens in our communities for the future.
The Club has provided over $100,000.00 in gifts to Rotary International for charity work throughout the world and to support the Polio Plus Program of Rotary International which is working to eradicate Polio world-wide.
The Bull Shoals-Lakeview Rotary is made up of concerned business and community leaders who share a common interest to improve our community and our world and to support international goodwill to encourage world peace.



The club meets Wednesdays at the 178 Club in Bull Shoals, Arkansas at 11:45 am for lunch.
General Information
The Bull Shoals-Lakeview Rotary Club raises funds to support local and international programs through two main annual fund raisers:
Pancake Breakfast
at the Bull Shoals VFW
Hillbilly Chili Cook-Off
(Saturday, October 19th) at the lake side Bull Shoals White River State Park.